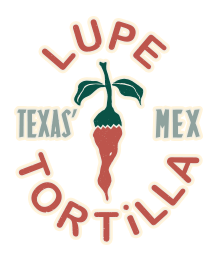 Media Contact:
Matthew Ray, marketing@lupetortilla.com
LUPE TORTILLA HELPS IN THE BATTLE OF P.T.S.D.
Lupe Tortilla is partnering with the P.T.S.D. Foundation of America to help the Men and Women of our armed forces and first responders suffering from the effects of PTSD. In that effort we are donating all the proceeds from the purchase of Our Famous Fajita Trio for the week of June 28th – July 4th. Please join us in helping to honor the sacrifices made by these heroes.
For information on P.T.S.D., please visit https://ptsdusa.org/ .
Lupe Tortilla, an authentic, Tex-Mex institution specializing in high-quality food, has been a staple in Texas since its first location opened 35 years ago. While the company now has over 20 successful locations, the company's ongoing dedication to quality and freshness continues to impress customers.